Master your fund data
Raising the bar in portfolio monitoring for private equity and venture capital.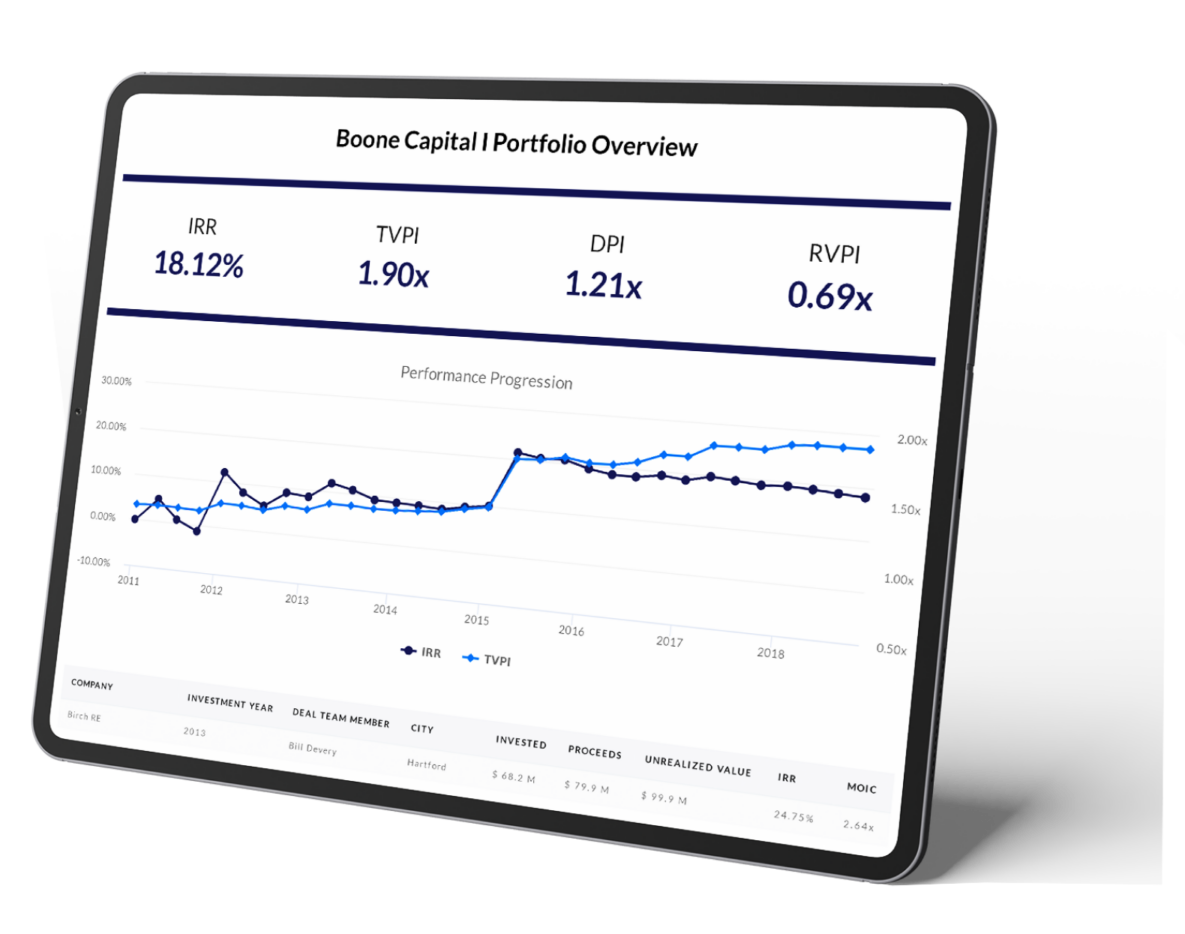 who we are
Cobalt is private capital's first truly self service portfolio monitoring solution
From automated data collection to configurable dashboards, to custom metrics analysis, Cobalt's platform is redefining "easy to use" for private equity and venture capital teams
Finance/Portfolio Operations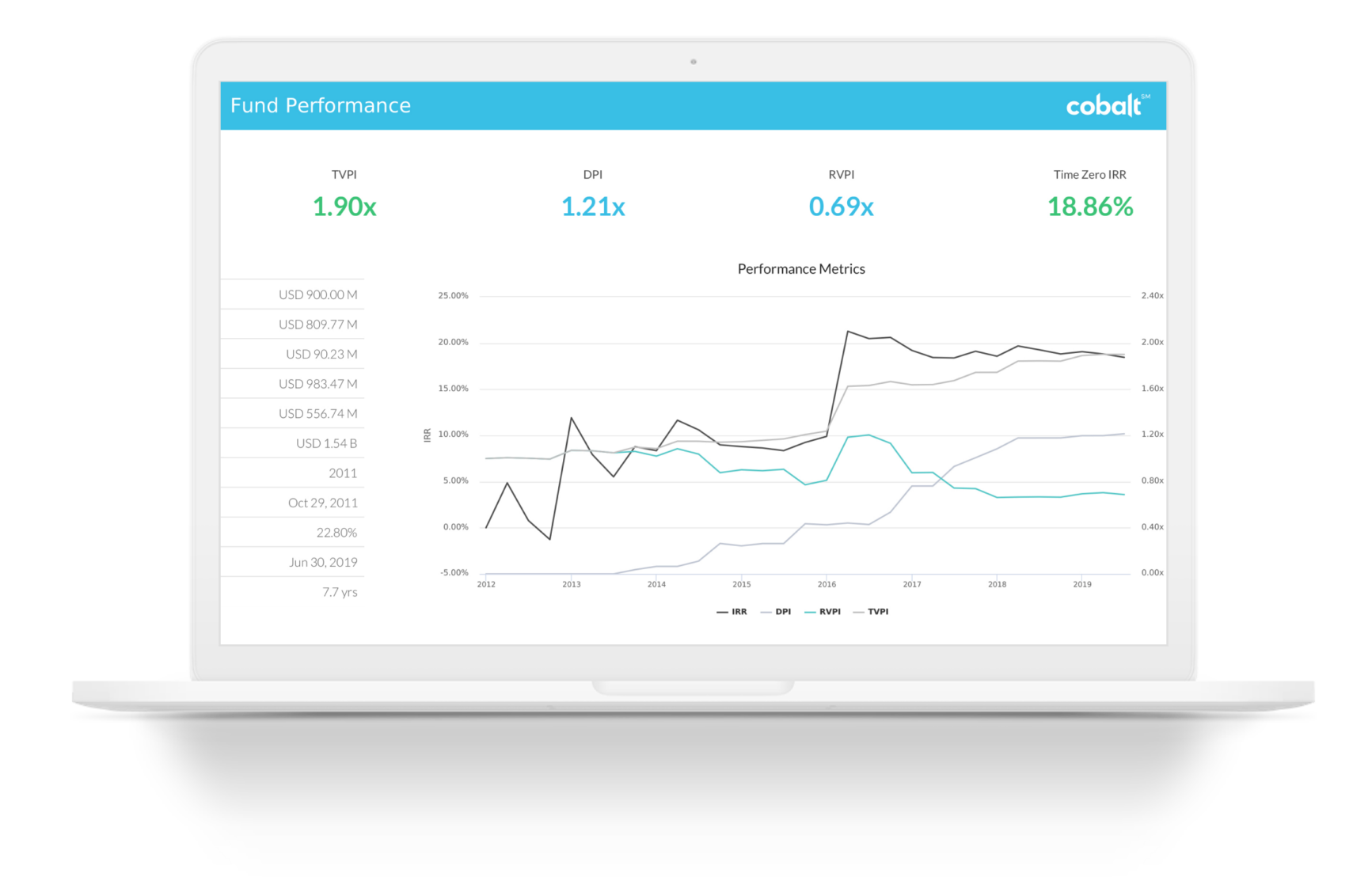 The magic is in the analytics.
Cobalt's in-platform calculation engine runs critical cash flow calculations, peer analysis, scenario modeling, PME benchmarking, value concentration analysis, and a host of deal scoring analytics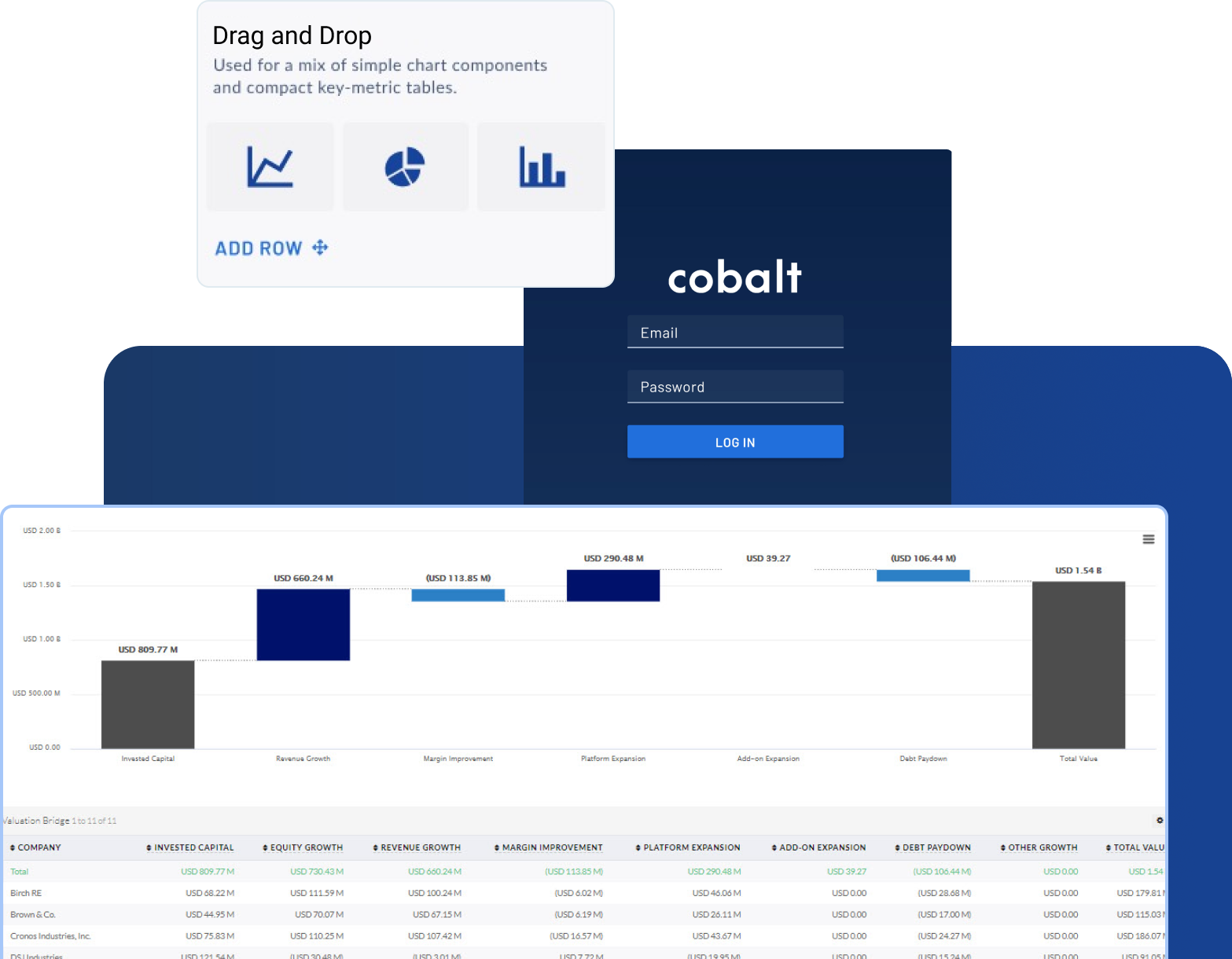 ..with reporting the way you need it done
Whether you are managing regular internal or LP reporting requirements, or running and delivering ad hoc analyses, our reporting tools produce what you need, how you need it.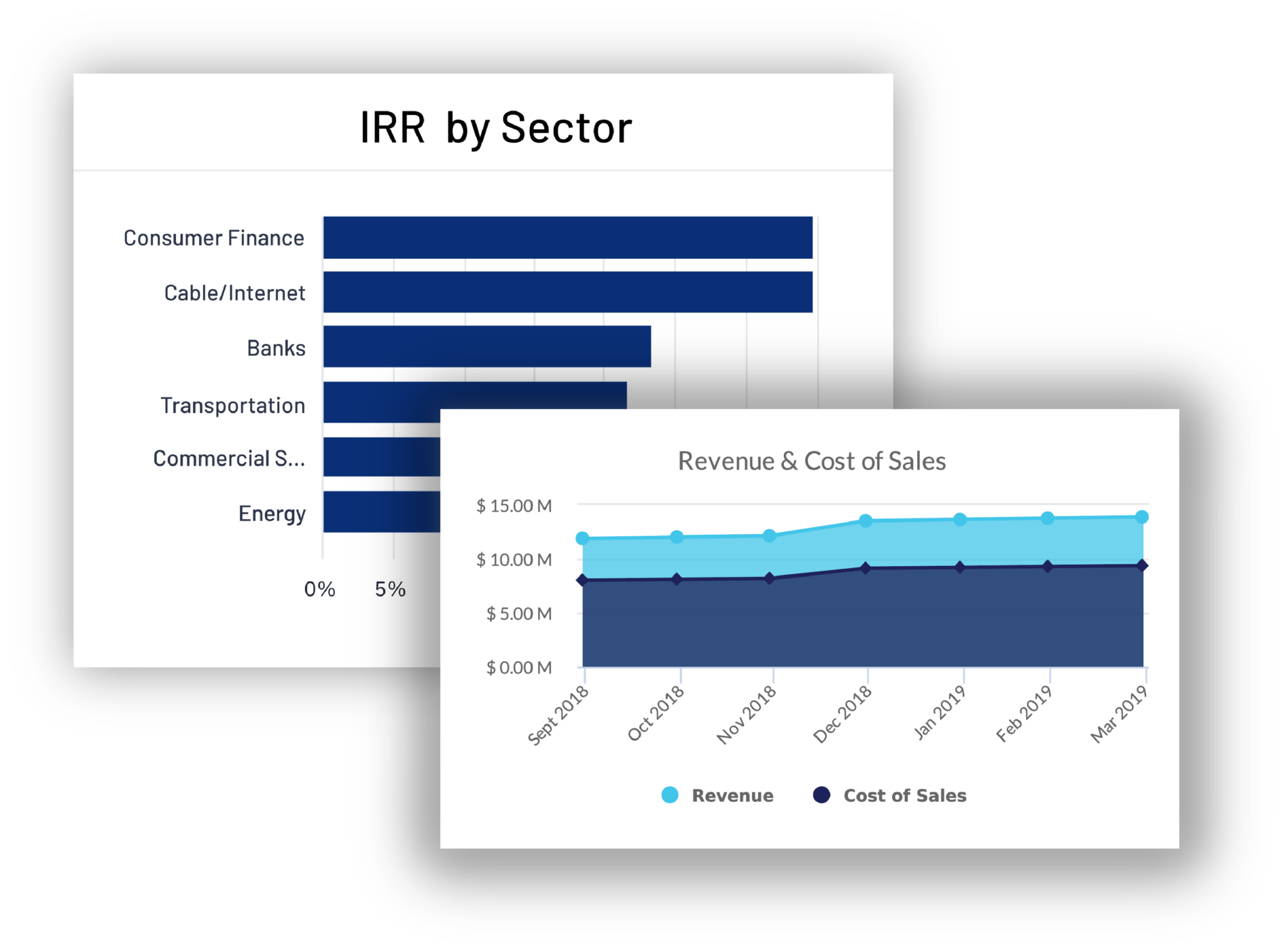 And it all starts with organized data
Cobalt's highly configurable platform automates and customizes metrics collection from portfolio companies, and houses it in a single, centralized database.
TRUSTED PARTNER
Leading private equity and venture capital firms of all sizes and stages use Cobalt to level up their data management and analytics. COBALT IN ACTION
Finally, a platform that delivers the power of sight to support your firm's vision.
Get in touch to see the difference Cobalt can make for your firm.
Get in Touch