Experience Next-Level Portfolio Monitoring
We're Redefining Portfolio Monitoring for the Private Capital Markets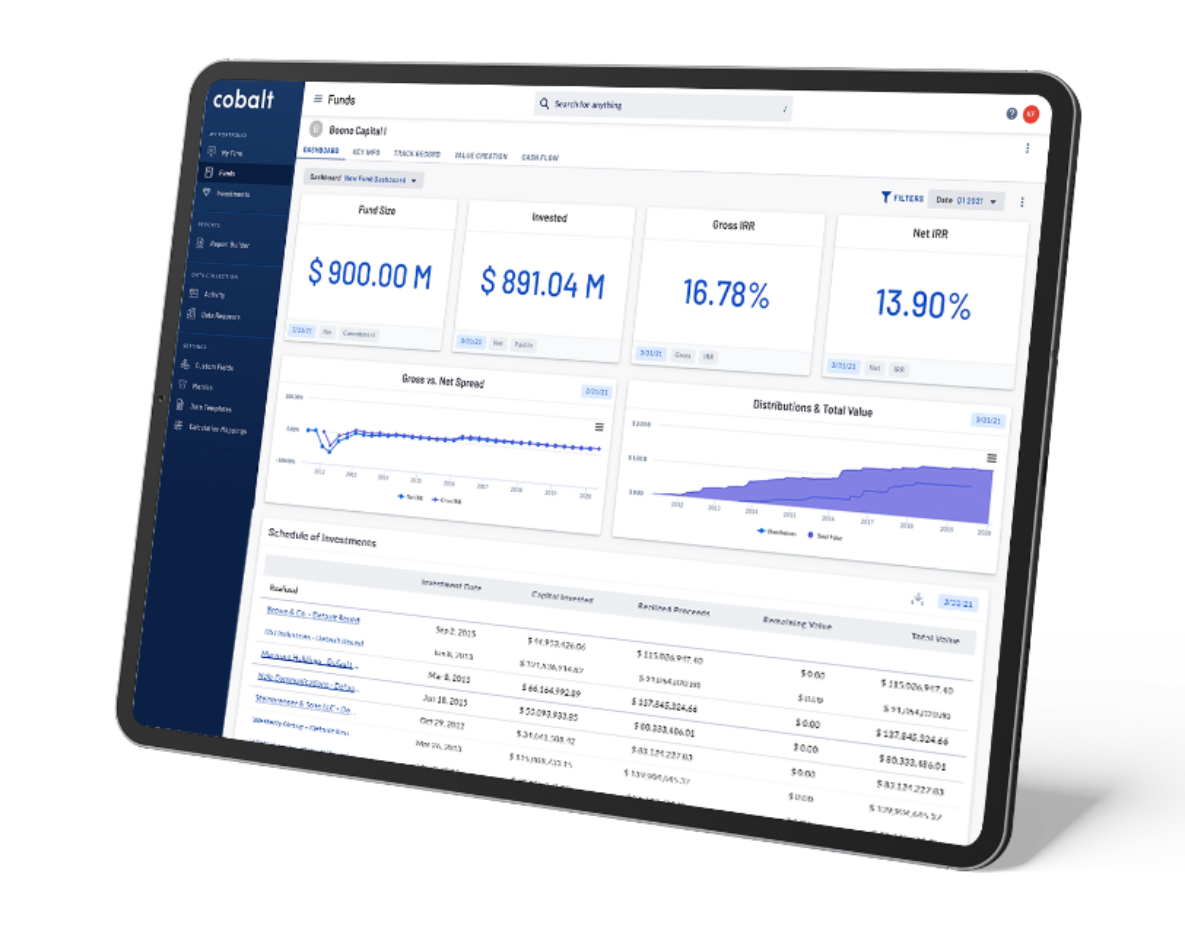 Intuitive and Easy-To-Use
Meet the industry's first self-service portfolio monitoring solution that brings together business intelligence with user-centric design and usability. Portfolio Monitoring for All!
DESIGNED FOR:
Management Teams & Partners
Finance/Portfolio Operations
Discover Next-Level Operational Efficiency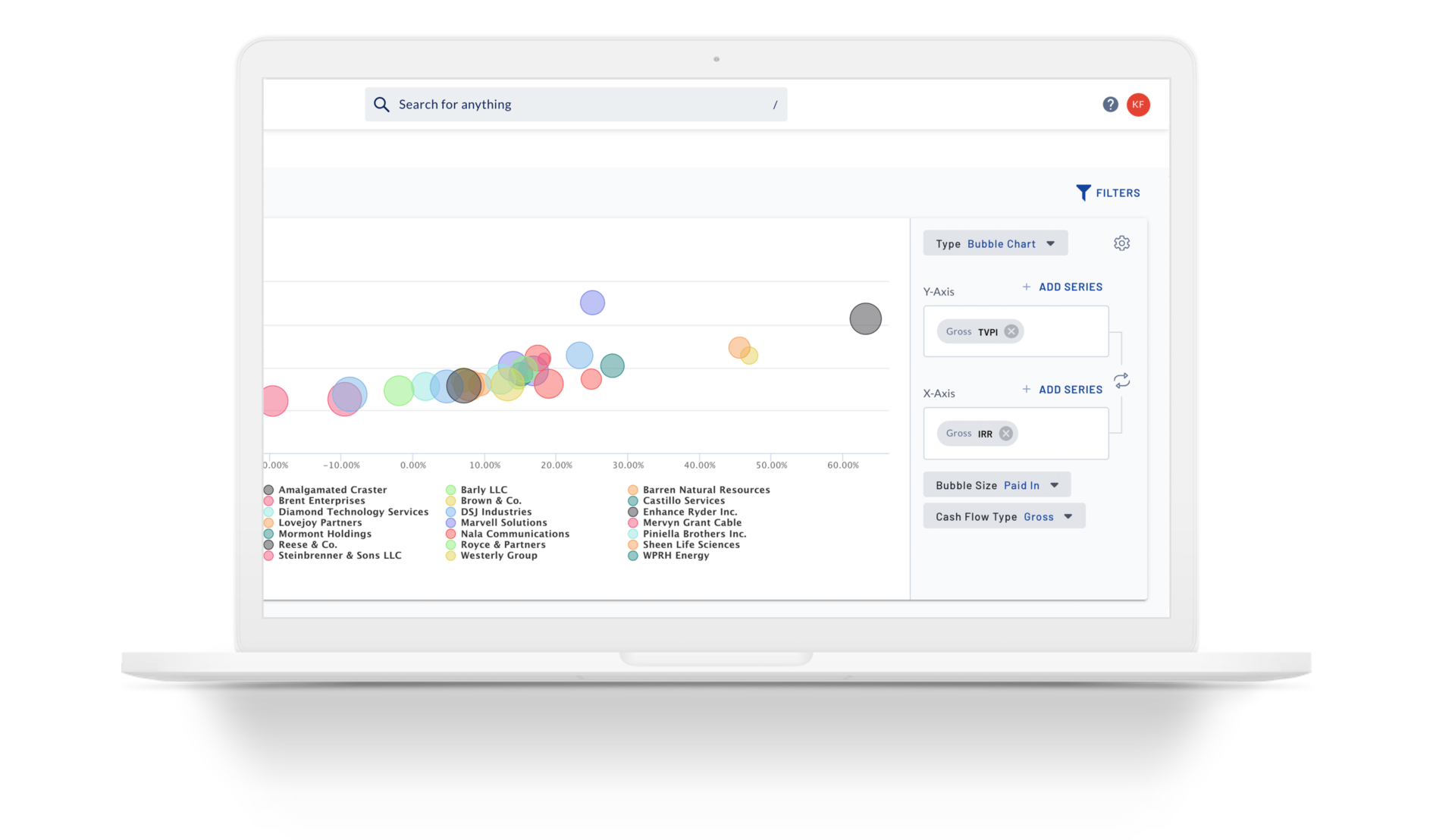 The magic is in the advanced performance analytics.
Now with even more power, Cobalt's in-platform analytics engine runs critical cash flow calculations and modeling, track record and attribution analysis, peer analysis, scenario modeling, PME benchmarking, value concentration analysis, and a host of deal scoring analytics.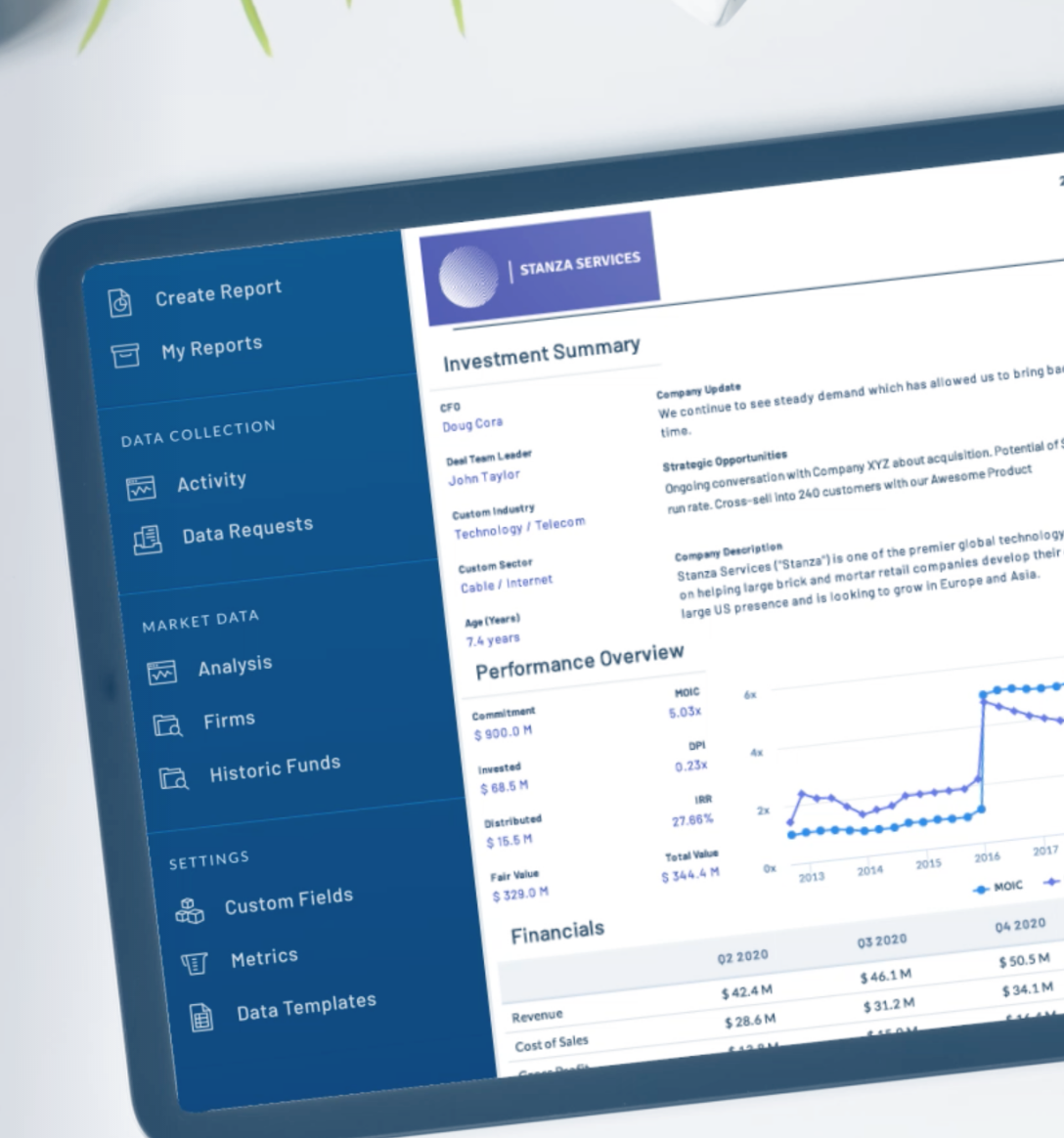 Combined with seamless data collection and ultra-flexible reporting dashboards
Effortlessly manage the portfolio company data that goes in and build the personalized reporting you need, ongoing or ad-hoc, for internal teams, LPs and investors.
All available through the most intuitive interface you can imagine.
Improved through years of research and client input, the platform offers simple configurations for all users with enhanced user management permissions and controls.
"We've been held hostage by our own data due to an over-reliance on spreadsheets and maintaining disparate databases. By creating a single architecture for all our data, and combining it with Cobalt's market intel, we are more efficient and can learn faster."
- Scott Shebelsky, Lovell Minnick Partners
"I can't overstate the customer-service orientation of the team at Cobalt. They are one of the most responsive vendors I've ever worked with, and I've worked with many. I feel like we are a part of their team, where they really listen to everything we need."
- James Orsillo, Underscore VC
COBALT IN ACTION
See how our latest platform release leap-frogs industry standards.

TRUSTED by the industry's best
Leading private equity and venture capital firms of all sizes and stages power their data with Cobalt. Get in touch to see the difference Cobalt can make for your firm.
Get in Touch