Managed Data Services
Seamless Portfolio Company Data Collection for General Partners
Cobalt's white-glove data collection service eliminates the time-consuming process of collecting portfolio company data. 
Paired with our exceptional portfolio monitoring platform, our dedicated team provides Managed Data Services (MDS), matching automated data collection with a human touch so that data accuracy and flexibility are never lost to technical automation.
Stop chasing portfolio companies for data
Eliminate multiple data template uploads
Implement an easy data review and approval process
Work with dedicated specialists to ensure accuracy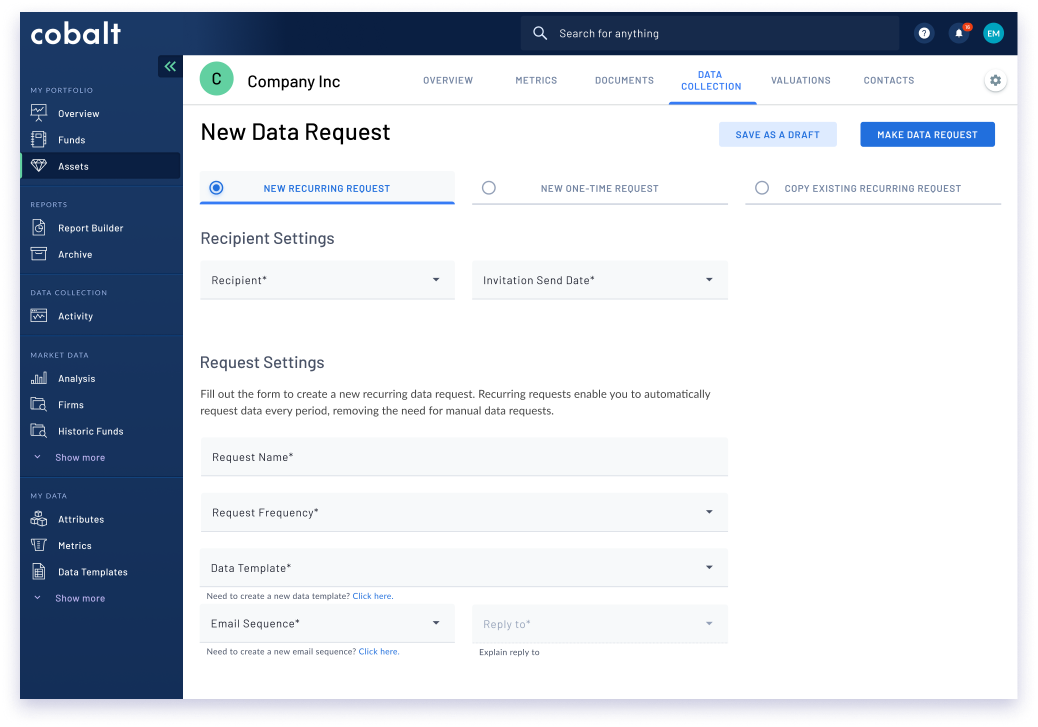 Portfolio Monitoring + Data Collection
Build one central source of truth. On top of Managed Data Services, Cobalt gives you the tools to create custom data collection templates, send secure data requests, and automate email sequences.
Access the status dashboard to make sure data is collected efficiently and accurately, and keep all critical documents in one central hub, granting access to team members as needed.
Get in touch with our team to learn more and sign up for our service.
Get In Touch