Leading Technology.
Intuitive Solutions.
Expert Team.
Data in. Value out.
Cobalt, a FactSet Company, was founded in 2011 by a team of industry insiders and technology visionaries who wanted to create a better, more efficient way for fund managers to act on the information driving their businesses. In 2016, Hamilton Lane joined in our mission, and together we developed Cobalt for fund managers.
Since then, Cobalt's industry-leading technology has been deployed to more than 100 firms, across a wide range of investment strategies including venture, buyout, growth equity, infrastructure, energy, real estate, credit, fund of funds and more. We also partner with other industry solution providers, consulting firms, fund administrators and auditors, to ensure that our platform can fully integrate into a firm's broader technology stack.
Our three guiding principles.
Three simple rules direct our work:
Leading GPs trust Cobalt for portfolio monitoring: Technology to help you get down to business.
Connected, flowing data and analytics means everyone can get to work.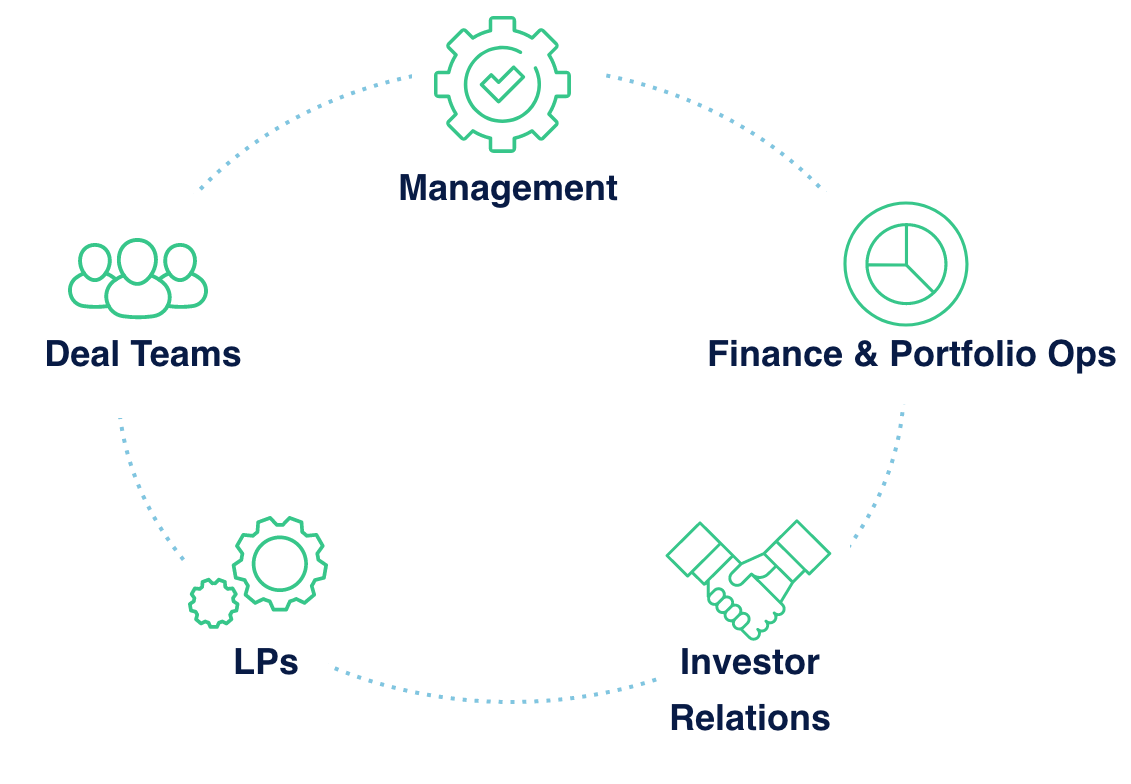 The technology making that happen must be intuitive so that you spend less time on burdensome (but critical) administrative duties, and focus on the value-add work of analysis and strategic planning.
Data analysis needs are only getting more complex.
"
It's not the best use of my time to be a spreadsheet jockey."
- A Venture Capital CFO/COO (and Cobalt client)
We couldn't put it better ourselves. That's why Cobalt's platform allows you to slice and dice your metrics in the same platform that houses and helps you report on them. Critical dashboard capabilities provide a snapshot of your portfolio in one comprehensive view.
And since Excel isn't going away any time soon, we have a plug-in built to help you automate ILPA template use, valuation modeling, financial statement development, and various reporting needs.
Solutions start (and end) with people.
We've invested in hiring and developing the industry's top talent, all of whom are dedicated to our clients first. We are hyper-responsive, thoughtful, and constantly looking for ways to ensure our platform is that much smarter (and easier) for you to get value from.
Jason Weinstein
chief executive officer
As CEO, Jason leads the Cobalt business, and is responsible for the company's strategic global growth. Jason draws on a career spanning more than two decades focused on driving business expansion, sales growth, and operational excellence for the world's leading technology and financial companies.
Prior to joining Cobalt, Jason was Vice President of Operations and Chief of Staff to the President at McGraw-Hill Higher Education, the largest business unit of McGraw-Hill Education.
A recognized team-builder and operational strategist, Jason previously held numerous executive roles, including Head of Commercial Strategy and Operations at insurance leader Crystal & Company (later purchased by Alliant Insurance Services Inc.); Head of Global Sales and Service at technology solutions leader Relationship Science; and Head of North American Sales and Service at data and market intelligence leader Capital IQ (purchased by S&P Global Market Intelligence). Jason started his career as an analyst in Investment Banking at Bear, Stearns & Co. Inc.
Jason holds a BS in Mathematics from Tufts University.
Kelli Stauff
VP of Finance
Kelli maintains Cobalt's long-term revenue growth strategy as well as day-to-day budgets and forecasting. She is responsible for financial reporting to investors and communicating contracts with client and partner accounts.
Prior to joining Cobalt, Kelli spent over 10 years at PwC. She led teams of auditors in their New York and London offices, and held the position of Senior Director at PwC in Boston.
Kelli holds a BS and Masters Degree in Accounting from Wake Forest University and is a Certified Public Accountant.
Emily Monaghan
Chief Technology Office/Chief Product Officer
As the CTO and CPO, Emily leads Cobalt's product, engineering, user experience, and quality assurance teams. She is responsible for setting and executing Cobalt's product strategy to further scale our platform's presence in the private capital markets space and building exception experiences for our portfolio management clients.
Before joining Cobalt, Emily led teams building SaaS products across healthcare, data analytics and machine learning, supply chain, and other industries. She has also held numerous consulting and advisory positions assisting teams in building best-in-class products.
Emily holds a BA in International Affairs & Economics from George Washington University.
Mike Roth
VP of Product
Michael defines Cobalt's product strategy and manages the product roadmap. He is responsible for creating industry-leading features and functionality that support private equity and venture capital firms in their efforts to create job efficiency and streamline portfolio company reporting and analytics.
Prior to joining Cobalt, Michael spent six years on the fund investment team at SVG Advisers, a £5 billion London-based private equity fund of funds manager.
Michael holds a BA in Economics from Boston College and is a CFA Charterholder.
Viktor Holmqvist
VP of Engineering
As the VP of Engineering in Cobalt's Gothenburg office, Viktor directs our largest team consisting of engineers and developers. He builds Cobalt's best-in-class platform features from the ground up and is responsible for deploying all new features to our clients and partners.
Prior to joining Cobalt, Viktor worked as an Application Engineer and Web Developer at Techship AB, a leading global wireless company. He has also held consulting positions at other software companies in Gothenburg.
Viktor holds a BS and Masters Degree in Computer Science – Algorithms, Languages & Logic from Chalmers University of Technology.